Star of Venus™ Pendant



Ancient Symbol of protection and invocation, this five pointed star celebrates man's union with the Earth and Creation through each of the five elments (fire, air, earth, water & spirit). A wonderful tool for shedding burdens and for revitalization. Brings clarity and balance, insight and alignment with the Divine Flow.
MSRP starts at $89.00
Please visit on of our fine retailers listed on our
Buy Now page for more details.

Also feel free to visit our Signature Collection for our premium designs.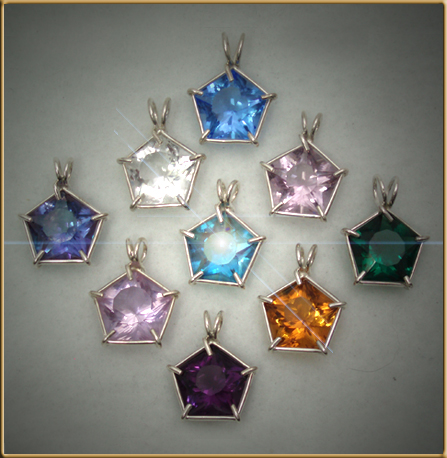 Top: Siberian Blue Quartz - Row 2: Clear Quartz, Amethyst - Row 3: Tanzine Aura, Siberian Blue Quartz, Siberian Green Quartz - Row 4: Ruby Lavender Quartz, Siberian Gold Quartz - Row 5: Siberian Purple Quartz.