STAR OF DAVID PENDANT


The Star of David is a symbol dating back millenia. It is composed of two triangles, on point up, the other, inverted. It is a symbol of the higher Trinity and the lower Trinity coming together to create wholeness, balance and protection. This particular cut was developed by Marcel Vogel, one of IBM's leading research scientists and the founder of Psychic Research, Inc. Information on clearing and programming the Star of David is included with each piece.
MSRP starts at $129.00
Please visit on of our fine retailers listed on our
Buy Now page for more details.

Also feel free to visit our Signature Collection for our premium designs.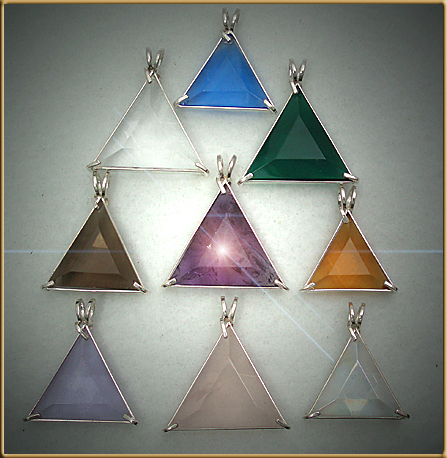 Top: Small Siberian Blue Quartz - Row 2: Medium Clear Quartz, Medium Siberian Green Quartz - Row 3: Medium Smokey Quartz, Medium Amethyst, Small Siberian Gold Quartz - Row 4: Small Ruby Lavender Quartz, Medium Rose Quartz, Small Angel Aura.