Magician Stone™ Pendant




This extraordinary cut is both beautiful and enchanting! The energy produces a feeling of being centered in the Universal Flow, connecting to Source and the Earth in a powerful way. In addition, the nourishing flow of the four directions supports the wearer in manifesting extraordinary luck and abundance.
MSRP starts at $89.00

Please visit on of our fine retailers listed on our
Buy Now page for more details.

Also feel free to visit our Signature Collection for our premium designs.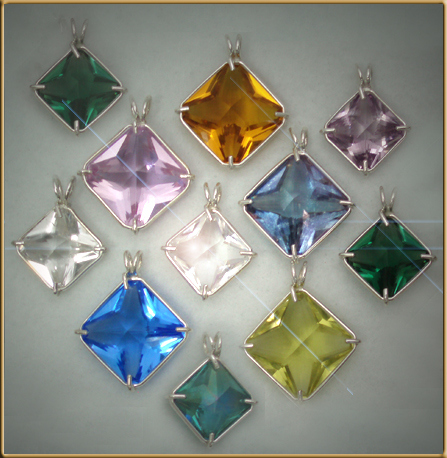 Top: Small Siberian Green Quartz, Regular Siberian Gold Quartz, Small Amethyst - Row 2: Regular Ruby Lavender Quartz, Regular Tanzine Aura - Row 3: Small Clear Quartz, Small Angel Aura, Small Siberian Green Quartz - Row 4: Regular Siberian Blue Quartz, Regular Citrine - Row 5: Small Aqua Aura.