Ascension Star™ Pendant


This beautiful cut resembles a four pointed star or cross. The energy of the cut empowers us in our individual ascension process. It aids in bringing in the energy of the Divine and assists us in more fully manifesting our higher self. Another fine feature of this cut is the stimulation of alignment with the highest guidance that we are capable of receiving so that we may more fully participate in "conscious evolution".
MSRP starts at $129.00
Prices vary depending on the stone, size and mounting.


Please visit on of our fine retailers listed on our
Buy Now page for more details.

Also feel free to visit our Paul Jensen Signature Collection for our premium designs.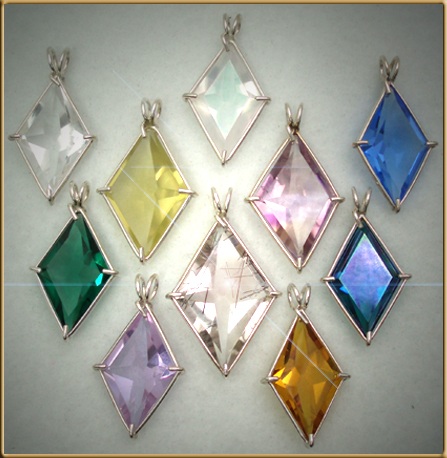 Top: Clear Quartz, Angel Aura, Siberian Blue Quartz - Row 2: Citrine, Amethyst - Row 3: Siberian Green Quartz, Tourmalinated Quartz, Tanzine Aura - Row 4: Ruby Lavender Quartz, Siberian Gold Quartz.